Ready for BIM
Building information modelling – BIM for short – refers to the entire process of data generation, data exchange, simulation and analysis, plus communication between trades involved in a construction project.
BIM networks constructors, architects, design planners, fitters and other contractors involved via a central 3D data model. BIM simplifies communication between participants while they plan, analyse and implement building projects and is also beneficial for subsequent building management.
Data-driven planning and implementation of structures
Whether it's 3D CAD drawings or product information in a BIM-compatible data format, MÜPRO supports you with software and services for data-driven planning and implementation of your projects. BIM-compatible product data is available free of charge from the BIM/CAD library. Our professional planning software, MP Designer 3D, is available for creating 3D data models.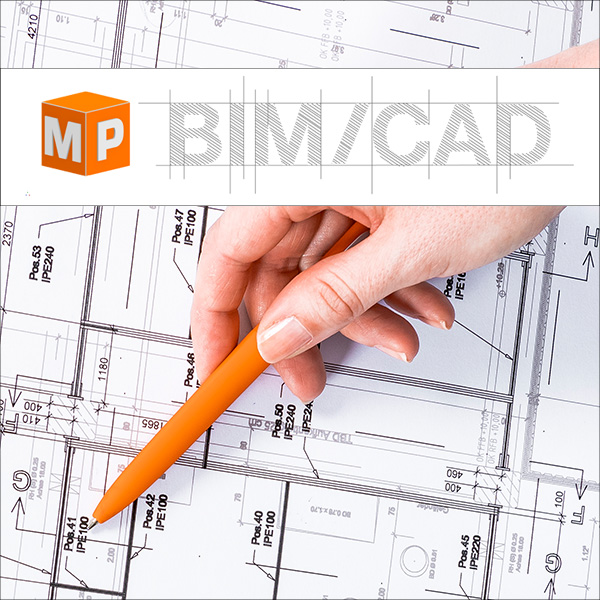 All product data freely available in the MÜPRO BIM/CAD library
MÜPRO provides BIM data free of charge through its BIM/CAD library. This library includes the catalogue range and is constantly being expanded. It provides convenient, free product data imports for all standard CAD programs.
Depending on the target software and further processing, MÜPRO offers product data at different levels of detail (LODs), in different file formats and in the standardised IFC format for BIM data exchange in the building sector.
Professional software for 3D structures
You can use MP Designer 3D to quickly and easily generate 3D structures with MÜPRO products and import them into your CAD system. Our screencast will give you a glimpse of the software. We are constantly optimising and enhancing our software. We therefore look forward to receiving your feedback and suggestions!
Screencast MP Designer 3D