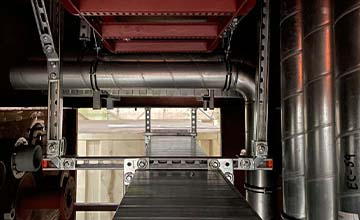 MÜPRO HVAC - holders for shipbuilding
Recently we installed a mock up at the shipyard to be used for training purposes. It is full of examples of HVAC - supports to show how quickly and efficiently circular and rectangular ducts can be installed on board with MÜPRO products.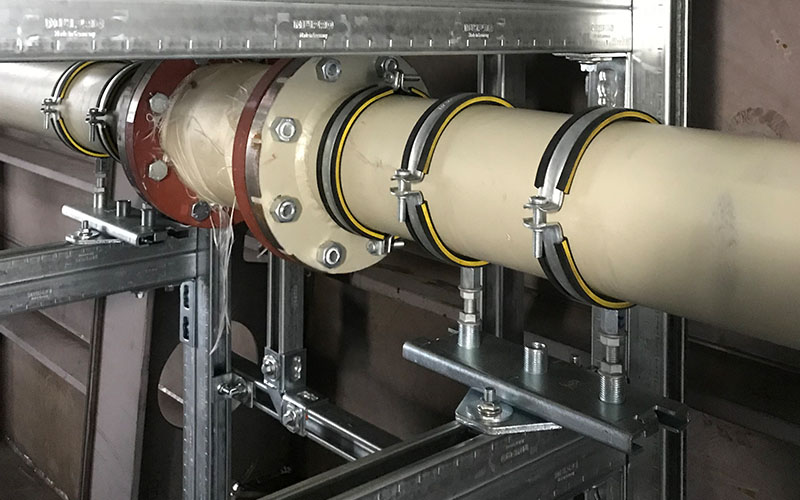 MÜPRO pipe fixation in a service passageway on a work ship
Planning and design by MÜPRO for the pipe fixation in a 200 m long service passageway. The pronounced expansion of the pipeline systems in the process requests all pipelines to have floating mounting.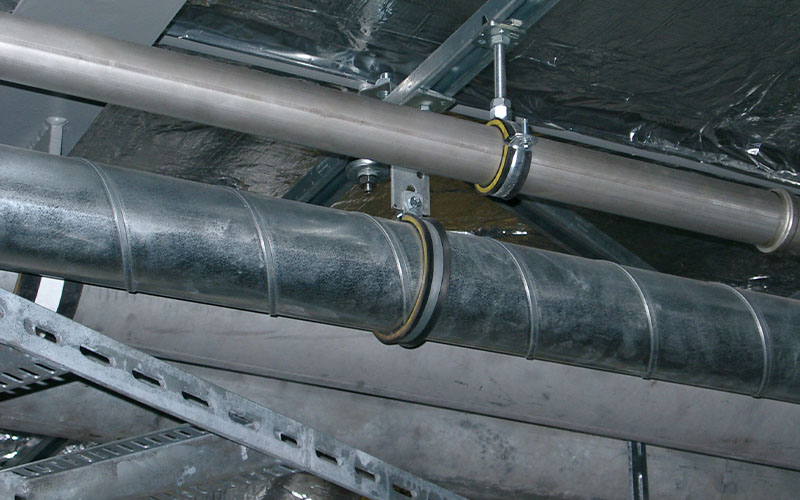 Fastening solutions for ship building - MÜPRO support channels as a system substructure
As a complete provider, MÜPRO offers a modular support channel system which enables pipe clamps, specially adapted to the ship building environment, to be flexibly combined with a range of accessories.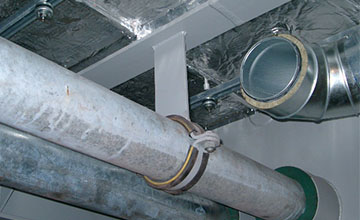 Welded pipe holders with DÄMMGULAST®
MÜPRO welded pipe holders are tailored precisely to the specific requirements and assembly conditions in the shipbuilding industry.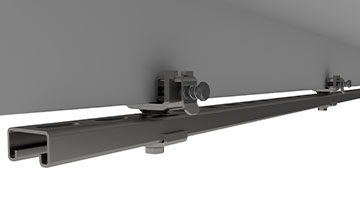 Simple and fast connection of fastening elements and equipment to bulb profiles without welding
The HP-Clamp is the high-speed solution for simple mounting to bulb profiles on the ship structure without welding. It is suitable for direct, flexible mounting of metric M8/M10 threads to any desired position on the bulb profile.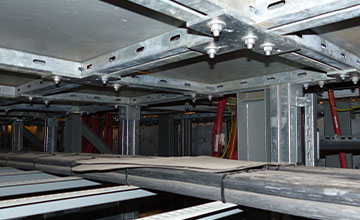 Modular heavy loads fastening system for shipbuilding from MÜPRO
With its MPT-Support system, MÜPRO offers a modular high-performance fastening system. This system transmits high loads and is therefore perfect for shipbuilding.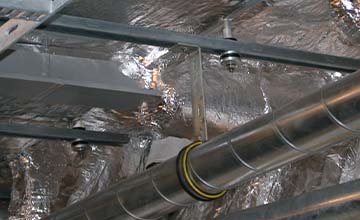 Sound and vibration de-coupling technologies for HVAC and piping systems in shipbuilding
Why is acoustic insulation so important for mounting technology in shipbuilding? Reduction of structure-borne noise is one of MÜPRO's core competencies.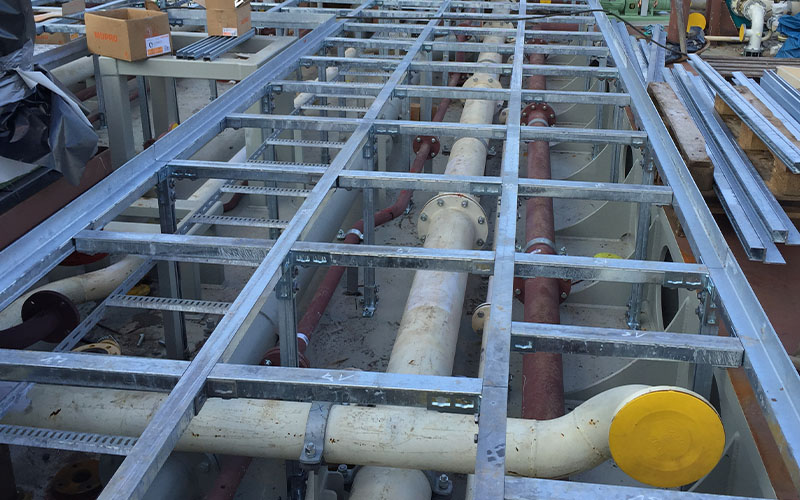 Installation of floors and piping systems in the technical areas of ships
MÜPRO system solutions for floor constructions in ships are "Engineered in Germany" and of high quality They are exactly tailored to your specific needs and requirements.